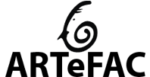 Industry/Province/State/Category
Business Description
ARTeFAC™ is one of Canada's leading suppliers of Kitchen chairs, kitchen stools, leather dining chairs, leather club chairs, leather bar stools, leather ottomans, and contemporary leather chairs. At ARTeFAC, we pride ourselves on offering our customers the widest selection of beautiful leather dining room chairs at the lowest prices you'll find anywhere. Our Leather chairs are heavier than you have seen at many high end furniture retailers, they come in hundred's of styles, so you're sure to find one that matches your décor. From modern, cutting-edge designs to vintage-inspired styles, at ARTeFAC™, there is a chair for every taste and budget.
Business Address
370 Britannia Rd East
Mississauga, ON
L4Z 1X9
Industry/Province/State/Category
Business Description
Signature Vape is the future of Vape stores, developed with the consumer in mind, from store design to products carried, Signature Vape is a name to be associated with quality & price. With an upscale interior featuring chandelier lighting and comfortable reclining chairs in our lounge area Signature Vape seeks to provide a shopping experience for the consumer. Our e-juices and accessories are out for browsing in built-in wall and glass floor displays, and our mauve walls provide a chic and modern feel. In keeping with our passion for quality, Signature Vape is proud to offer premium imported product from the United Kingdom, along with variety of North American premium & budget e-juice brands and flavours to choose from. The wide selection of hardware & accessories offered along with the e-juices can be researched in-store on our Tablets. The product lines carried have been carefully selected to ensure there is something for everyone, and that no matter what the vaping preference, our customers are able to select products that fir their taste while maintaining a high standard of quality at an affordable price.
Business Address
800 Dundas St E Unit F, Mississauga, ON L4Y2B6