Are You Looking to Get Your Business Noticed?
We know what it's like to be a new business or barely get any traffic. That's why we built a business directory designed specifically for Canadian companies. We also accept international brands that serve Canadians.
Canadian Business Directory Information
By listing your company, you can improve your web presence and reach more customers.
Our Canadian business directory is optimized, and we give your business a dedicated web page where it can shine. That page can attract traffic since search engines index it. We even include share buttons on every dedicated listing page. That way, people can share them on social media.
Your business listing can also indirectly affect your online visibility, particularly on search engines.
Well-maintained and Moderated
We maintain and manage our business directory well. The web directory is clean and mobile-friendly or responsive.
Prospects Can Reach Out in Several Ways
People can contact you by phone, using our message system, or visiting your website.
Gain Local Citation
A citation is any mention of your company that includes its name, address, and phone number. Business directory citations positively impact search engine rankings. Accurate citations can also help customers find your business online.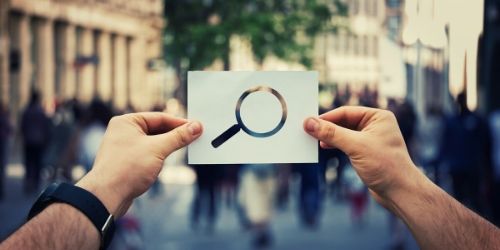 Improve Discoverability
The websites you appear on and the information on each platform are important. They will influence your website's performance online. Business directories like ours help you improve relevance and discoverability on the web. This can bring more leads and revenue.
Some of the other benefits of adding your website to a business directory include:
Faster Search Engine Indexing
Get your website indexed faster. Search engines find new sites by crawling links, and they may index pages once discovered. Adding your website to a business directory helps speed up the process of discovery.
More Website Traffic
Business directories can send internet traffic to your business. This is especially true when listed in a well-kept and moderated web directory.
FAQ (Frequently Asked Questions)
What Is a Business Directory?
A business directory is a comprehensive online listing of businesses that provides users with key information about companies in various industries. These directories typically include company names, addresses, phone numbers, and websites, as well as details about the products or services offered by each business.
Business directories can be industry-specific or cover a range of different sectors. They are often used by consumers looking for local businesses or by professionals seeking to network with other companies in their field. By listing your business in a directory, you can improve your online visibility and potentially attract more customers to your website or physical location.
What Is the Difference Between a Business Directory And A Yellow Page?
Business directories serve as an online resource for finding businesses, while a yellow page is usually a printed book providing information about local businesses.
With the emergence of digital technology, more and more people are turning to business directories for their business needs. As a result, even traditional yellow pages have evolved and now own several online properties along with their printed books.
However, business directories are usually more up-to-date and provide additional information, such as reviews.
What Is the Purpose of a Business Directory?
A business directory is an online resource for individuals looking for businesses in a particular field or geographic area. These directories aim to help people easily find and compare services and products offered by different companies.
What Types of Information Are in A Business Directory?
A business directory typically includes detailed information about each company, such as its address, phone number, website URL, hours of operation, customer reviews, photos, and more.
How Can I Add My Business to A Business Directory?
Most business directories have an online form or submission process to add your company's information. Once you submit the relevant details, it is usually reviewed and added to the directory within a few days.
Do I Need to Pay for My Business Listing?
In some cases, yes. Many popular business directories require payment for listings, while others are free. Some charge a fee because of the time it takes to maintain the directory. But it's usually a small and one-time charge.
What Are the Benefits of Having My Business Listed in A Directory?
Listing your business in a directory can help you reach more potential customers. It gives people (and search engines) easy access to information about your company. It can also help build credibility and trust with current and prospective customers. In short, being listed can boost your overall online visibility.
Are There Different Types of Business Directories?
Yes. There are specialized and general directories and local and global ones. Specialized directories are devoted to a specific industry or type of service, while general directories include companies from all industries. Local directories focus on businesses within a particular location, while global ones allow businesses worldwide to be listed.
Do business directories improve SEO (Search Engine Optimization)?
Having your business listed in a directory can help boost your search engine rankings. This is especially true for local, niche, or specialized directories related to your services or products. Having more backlinks from these types of sources can help raise your rankings. But global and national directories are still very effective.
Is There an Advantage to Being Listed in Multiple Directories?
Yes. Being listed in multiple directories can help increase your online visibility. It increases the number of backlinks that search engines can recognize. It also exposes your business to different audiences on different platforms. This can attract more customers and increase brand trust.
Are There Any Risks to Being Listed in A Business Directory?
There is always the risk of negative reviews or inaccurate information on your business listing. So it's essential to keep track of your listings and ensure all the information is up-to-date, accurate, and free from any unanswered negative comments or reviews. That noted, many directories have strict guidelines to ensure this doesn't happen.
Are There Any Other Tips for Getting My Business Listed in A Directory?
Yes, one of the best things you can do is ensure your listings are complete and accurate. Include photos and rich media, like videos, when possible. And also, make sure the description of the services or products you offer is clear and concise. Finally, keep up with new directories related to your industry and add your business as soon as possible. That way, you'll be ahead of the competition and gain more exposure for your business.
Are There Any Special Requirements to List My Business in A Directory?
Yes, most directories have specific guidelines and criteria for listing businesses. In general, you must include basic information such as your company's name, address, phone number, and website URL as a minimum. Ensure you read the specific requirements of the directory you're submitting to and that all the information is accurate.
Is There an Average Time Frame for My Business to Be Reviewed and Added to A Directory?
It depends on the directory. Some can review your listing within hours, while others may take days or weeks. It's important to be patient and keep checking back to see if your listing is approved.
What Other Factors Should I Consider When Listing My Business in A Directory?
Look for directories that list local brands if you serve a specific region. However, if you serve a national or global audience, look for general and niche directories. Also, the best directories offer extra features like video content or reviews.
How Can I Get the Most Out of Listing My Business in A Directory?
It takes more than just submitting your information to a directory—you must also promote your listings. Make sure to share your listings on social media and other outlets.