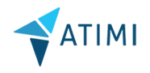 Industry/Province/State/Category
Business Description
Major brands choose us for our deep mobile experience, our high level of transparency and consistent communication that builds trust every step of the way, and above all else, the high quality of the apps we deliver.
Are you looking for a custom native mobile app design and development company in Vancouver that provides consulting services for all your developments needs? Contact ATIMI now. You can also connect with our app maker for mobile software testing.
Business Address
800 West Pender Street Suite 800
Vancouver, BC
V6C 2V6
Industry/Province/State/Category
Business Description
Mindfield Consulting specializes in custom software development, eLearning, and technology strategy. We work with organizations to enable industry leading technology and practices that result in sustained cost and custom service advantage. Mission critical technologies, built for purpose and scale.
Founded in 1999, Mindfield Consulting is an award winning custom software development company, providing elearning corporate training, and jira consulting, with locations in Vancouver and Toronto.
Business Address
422 Richards Street, Suite 170
Vancouver, BC
V6B 2Z4