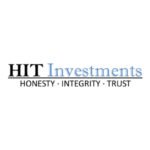 Industry/Province/State/Category
Business Description
The HIT Investments blog is a place where people go to improve their personal finance. Personal finance and investments may seem complex at the outset but the more one learns the easier and more powerful it becomes. HIT Investments uses their engineering background, the philosophy of less is more, and the idea that simple trumps complex to bring you an interesting and straightforward newsletter once a month.
Industry/Province/State/Category
Business Description
Viking Steel Structures- One-stop destination for all your Metal Building needs. Buy best quality steel buildings, steel barns, metal carports, metal garages, RV covers, commercial buildings, custom metal buildings, workshop metal garages, and steel sheds with 20 years of warranty.
We have the products you want, the quality of service you expect, and the pricing you can afford. In addition to exceptional products, we have outstanding manufacturing experts in the industry. Moreover, if you want to know more about steel buildings, then you can call our building experts at 877-219-9946.
Business Address
113 W Main Street Boonville, North Carolina, United States
27011
Industry/Province/State/Category
Business Description
PYCO is a simple petty cash app that helps film producers manage petty cash with clarity and ease. Never miss a receipt, avoid mismatch in balance sheets, and other accounting headaches with stress-free petty cash software.

Keep it simple. Keep it clear.
No more unnecessary paperwork.
No more late nights crunching numbers.
No more lost receipts.
Track your cash with PYCO.
Want to experience just how easy petty cash control can be?
Try PYCO for free.