Industry/Province/State/Category
Business Description
Our well-trained and seasoned technicians will initially diagnose the cause of your problems and report the findings to you using a recommended course of action, this comprises a quotation of total repair costs. Our recommended solutions will determine the main cause of the matter and provide you the knowledge you want to make an educated choice.
Our intention is to make sure your house comfort system operates reliably and efficiently for as long as you can. This method is what's helped us build our reputation as a trustworthy and dependable supplier of skilled furnace fix from Calgary and surrounding regions. We'll recommend replacement or repair choices that are in your very best interest. We wish to be the business which you and your family trust and may depend on for all your home comfort requirements.
Contact us if you need us whether its repairs, tune-ups, duct cleaning ac installation, furnace setup or humidifier installation we'll be present to maintain the clean air moving in your house or company year-round.
Business Address
11985 44 St SE
Calgary, AB

T2Z 4G9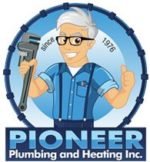 Industry/Province/State/Category
Business Description
Pioneer Plumbing is one of the longest-running, full-service plumbing companies in Vancouver. We are proud to have earned a reputation for excellent customer service throughout greater Vancouver.
We are regularly recommended to friends and family from our past and present customers because of the way they were treated and the consistent level of quality work we deliver. We install and service a full spectrum of hot water systems, including radiant in-floor heating, on-demand hot water and hot water baseboard heating, along with the traditional hot water tanks. Our HVAC division is equipped to handle any heating or air conditioning concern.
We always have time to discuss the finer details needed when someone is considering a furnace replacement or upgrade for air conditioning. We service all makes and models of heating systems from central air to boiler fed heating systems. An HVAC specialist is available during regular business hours for consultation on anything furnace or air conditioning related.
If you are thinking of replacing an old HVAC system, we recommend setting up a free consultation first. The requirements are different for every home and we will be happy to work up a recommendation for an efficient heating or air conditioning system that will fit your budget and specific needs of your family.
All plumbing fixtures, such as sinks, faucets, toilets, standard and luxury shower heads and accessories are in regular stock. We also hook up gas appliances and anything requiring a water connection. We are Vancouver's Harden faucets specialists: the company to go to if you need one of these specialty faucets repaired, updated or replaced.
With specialized tools and expertise, we can help you where others only scratch their heads. Pioneer is also one of the few Vancouver area companies to service first generation Crane water saving toilets, saving our commercial and residential customers hundreds of dollars each year in replacement costs.
Whether your needs are simple and straightforward or as complicated as a complete re-piping job for an older home, we have the expertise and tools for the job. Feel free to call us any time to set up a phone consultation with one of our experts or simply ask for a field tech to visit you at home or work regarding a pressing plumbing concern.
Business Address
626 Kingsway, Vancouver, BC
V5T 3K4