Industry/Province/State/Category
Business Description
When you want quality dentistry with a focus on excellence, choose Dr. Pamela Li, who's among the best dentists in downtown Ottawa, Canada. Dr. Li is highly experienced and prepared to treat a variety of dental issues in our clean and comfortable office. Using advanced dental technology, Dr. Li and our expertly-trained staff are able to diagnose, prevent, and treat a variety of dental problems.
Business Address
267 O'Connor Street, Suite 227
Ottawa Ontario Canada
K2P 1V3
Industry/Province/State/Category
Business Description
Whether you have been injured during training or competition, in the workplace, in a motor vehicles accident, or are recovering from surgery, the therapists from Pro Physio Ottawa Sport Medicine Centre will help get you back moving quickly. Our team includes highly skilled Physiotherapists, Massage Therapist, Chiropractor, Osteopath and Kinesiologists with extensive knowledge sports related injuries.
Our multidisciplinary team also includes Sports Medicine Physicians, which are available through physician referral.
Please call us if you have any questions and to book an appointment with one of our skilled staff.
Business Address
1370 Clyde Ave. Ottawa Ontario
K2G 3H8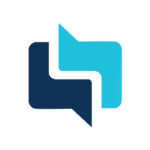 Industry/Province/State/Category
Business Description
Snapclarity introduces a solution that provides personalized mental health care. The system today is confusing and full of disconnected parts. Through technology, Snapclarity delivers an all-in-one experience that is frictionless for our members, providers and employers. We provide a mental health checkup for early screening and care management to share with your care team. By offering a virtual model, our intelligent technology connects you to the right therapists, while giving you the ability to get better on your terms. We create an experience for you and your family, so you can focus on your journey to wellness.
Business Address
7 Bayview Rd
Ottawa, ON
K1Y2C5