Industry/Province/State/Category
Business Description
Aaron Poburan (the creative mind behind the digital marketing agency Digital Exhale) is a dynamic digital marketer, entrepreneur, and lifelong learner on a mission to impart small business with the innovative solutions they need to effectively navigate the ever-growing online world. Above all, he consistently strives to help businesses thrive through strategic exposure and engaging marketing campaigns, so their unique voices are truly heard.
Aaron's affinity for all things marketing (from SEO, analytics, data, and branding, to paid advertising and social media) was sparked while he was studying at university. Upon graduating from NAIT back in 2013, his initial technological interests shifted into the realm of digital marketing. After years of self-study and participating in various seminars, he became more and more passionate, which inspired him to establish his very own agency.
Aaron has also spent many years working in customer service and harnesses that personabilty in an industry that seems to be in dire need of a personal touch. And this is exactly why his client-centered approach is direct, and he keeps his clients in the loop every step of the way.
When working with Aaron Poburan, you will not only receive top-notch, results-driven services; you will have the opportunity to work with a determined professional who wants nothing more than to see your business succeed. And while he is vastly knowledgeable and takes the work he does seriously, he also has a great sense of humour that makes working with him and his team a true pleasure from start to finish.
During his spare time, Aaron is immersed in either the NFL, music or soccer. He is also an avid traveller who loves learning about new cultures and trying different cuisine.
Business Address
2430 Guardian Road, #112
Edmonton, Alberta
T5T 6X9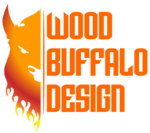 Industry/Province/State/Category
Business Description
Wood Buffalo Design was originally designed to be an in-house marketing arm for a group of companies, but after seeing how successful it was for the group it was decided that it would become a stand-alone company offering a select set of services to clients.
Services that Wood Buffalo Design Performs:
Proximity Marketing - This service is exploding with excitement, imagine being able to reach thousands of potential new clients every day, this service combines branding and call to action sales on one platform that is very affordable when compared to more traditional advertising such as radio, television, or print.
Social Media Management - Some of our clients are just to busy to keep up with the demands of daily social media submissions, so we take on that role for them.
Video SEO - The power of youtube and facebook with video advertising is huge, Wood Buffalo Design can take your existing video or create a new video and get it high in the search engine ranking for you.
Social Media Advertising - We use our knowledge of social media and target the people that you want to attract, not just the masses. Why pay for advertising that will never result in a sale? We are usually able to save our clients 50% or more on ad spend than on their current results.
Local SEO - Want to reach more local customers? We will submit your company to the proper listings that bring local SEO results and get your company listed in Google's places section.
Business Address
16688 113 Ave NW, Edmonton, AB
T5M 3P9