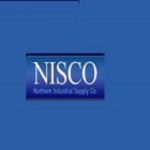 Industry/Province/State/Category
Business Description
We offer high-quality products of trusted companies such as American Cooler, New York Blower Company, Neptronic and ILG all over Canada. We also have access to all the other top blower, fan and HVAC names through co-operative relationships and sub-agent agreements. Over 30 years of experience in the industry help us to offer unique service to our valuable clients that they won't get anywhere else.
We have a team of experienced professionals who are always available to provide extensive services and support with high accuracy and reliability to our valuable client. We focus on our customer satisfaction through regular improvement in products and process quality.
Quality is one of our top priorities, so a vast majority of customers find our products as being of excellent quality and durability. Our wide range of product includes Clean Air Axial & Centrifugal Fans, High Capacity Fans, Plastic Fans, Humidifiers, Variable Frequency Drives and more.
Visit our website and fill out the online enquiry form to send your request. If you are not sure about your exact requirements and want to discuss your project with us, then feel free to contact us by calling 1-888-326-2645 (1-888-FAN-COIL).
Business Address
1730 McPherson Court, Unit 35,
Pickering, ON
L1W 3E6