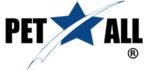 Industry/Province/State/Category
Business Description
We are the leading suppliers of blow moulding machines and ancillary equipment.
We provide the latest technology including all electric and hybrid injection blow molding machines to our customers. The equipment supplied by Pet All Manufacturing Inc. under the "Pet All" brand includes Reheat stretch blow molding machinery (RHSB), PET preform plastic injection molding, Single stage PET injection stretch blow molding machines, Leak testers (leak testing bottles) and extrusion blow molding machines.
We are committed to delivering quality products with the best return on investment in the industry (ROI). For further information, please contact us at cmerrick@petallmfg.com / Tel: 905-305-1797
Business Address
85 Royal Crest Court, Units 1 & 2 Markham, Ontario
L3R 9X5
Industry/Province/State/Category
Business Description
York Region's #1 Roofing Company!
With so many options for roofing services out there today, it can be difficult to decide on a contractor to do the job. At Rovis Roofing, our core belief is that we treat every home like it's our own. We focus on open communication, transparency, professionalism, education, ethical practices, and strive for the best customer experience possible. By providing high-quality roofing services using only the best materials, and taking our time to ensure the job is done right the first time, we eliminate any need to rush, cut corners, or provide anything less than the finest service.
Business Address
7030 Woodbine Ave., Suite 500
Markham, ON
L3R 6G2