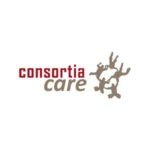 Industry/Province/State/Category
Business Description
Registered Nurses at Consortia Care help patients control chronic disease, with a focus on rehabilitative care – in clinic, at home and at the gym. That means we work with you to do the hard-work of functional recovery... together with you.
Our nurses are highly trained professionals, ready to adopt a leadership position on your health-care team. Registered Nurses at Consortia Care complete extensive clinical training to augment their skills on an annual basis, including close review of Canadian clinical practice guidelines. This includes those published by Diabetes Canada, CHEP, the PATH clinic and the Canadian Cardiovascular Society. We believe in educational preparedness, so your nurse is able to tackle complex disease states with confidence.
In addition to being highly trained, Consortia Care nurses are also passionate about health. They care deeply about the role of nursing and healing in your health. Our nurses want to connect with you, not blame you for your health condition. They know that a philosophy of non-judgement and empathy improves the accuracy & effectiveness of nursing care.
Most importantly, a Consortia Care nurse is accountable to you. They ask all patients for detailed feedback about their helpfulness, and truly care to keep you in the driver seat. You aren't a customer. Rather, you are a key part of the expert team.
Finally, if you aren't a good fit for our services, that's o.k. Consortia Care nurses encourage everyone to access publicly available services first, and the most appropriate professional second. Many times that means we refer you to a trusted healthcare provider. Or, we may wait to step-into your care so you can achieve results with an alternate provider.
Business Address
Consortia Care @ Roundhouse
10360 102 Street NW
Edmonton, AB
T5J 0K6

Industry/Province/State/Category
Business Description
Our technology is one of the reasons why you would love to visit us. We use best the technology has to offer such as Laser Treatments, Digital Impressions, Digital x-rays, CariVu Dental Diagnosis, Intraoral Camera etc. If you are looking for a dentist in downtown Edmonton, visit Oliver Park Dental clinic and let our team work their magic to give you your perfect smile.
Business Address
#202 12020 -104 AVE,
Edmonton , AB
T5K 0G9